Friday, April 28, 2006
I am strong, and because I am strong, I have to face this strong test from The One above.
I will go through this rough patch with His guidance.
in the mean time, you are smiling but I am crying.
and thanks, Gloria for all the support/encouragement/advises you've given me.
but I still hate you for leaving me. haha. kidding. =)
...featuring my alter ego @ 8:12 PM
|
okay. the blah news first. my appeal didn't get through. oh GOD!!!! how I dread this!
next, the interesting news. my sister has a
blog
! haha. got to know that while I was browsing through my list of past urls. very bad grammar though. tsk tsk.
...featuring my alter ego @ 4:49 PM
|
Sunday, April 23, 2006
please, please... let my appeal be approved. I want to get out of this shit hole.
I promise I will not make another mistake after this.
...featuring my alter ego @ 8:38 PM
|
Sunday, April 16, 2006
another fetich: cute, adorable kids.
and this is Rai's cousin whom I met at the chalet yesterday. I love her. she is soooo cute. =)
...featuring my alter ego @ 9:59 PM
|
Wednesday, April 12, 2006
today Innova JC held the malay poetry recital competition. CJC didn't make it to the top 5 and I feel for Siti la. I mean, just a few weeks ago, I was taking part in one of the most nerve-wracking competitions and I wasn't successful too. but it's okay... better luck to both of us next time. haha.
here are some pictures. they are a bit blur because I was sitting far away from the stage.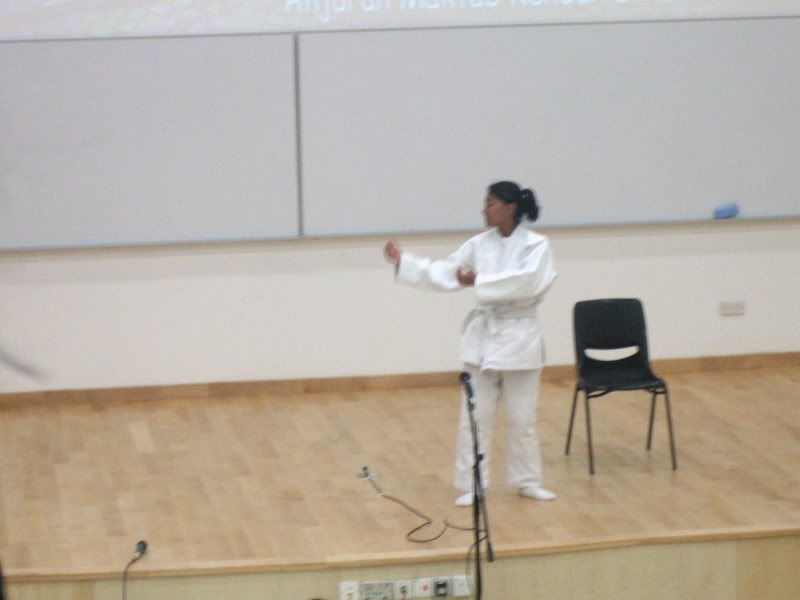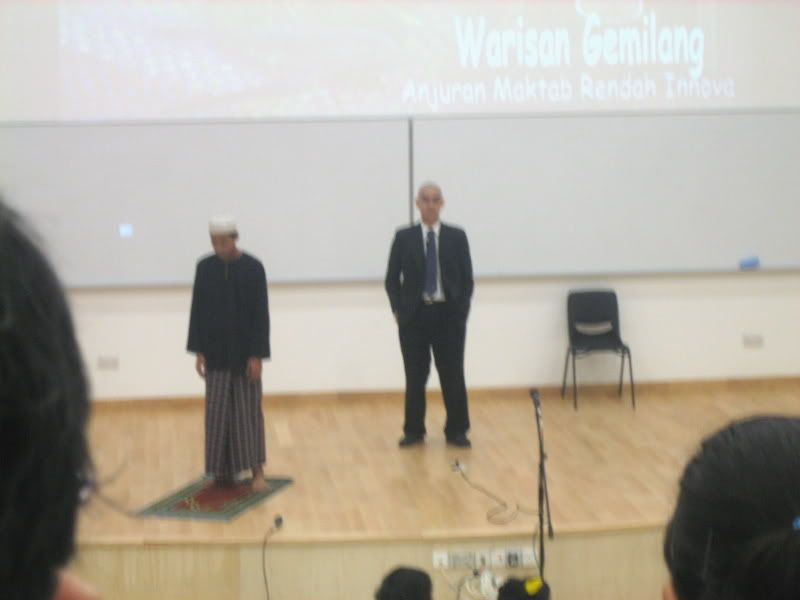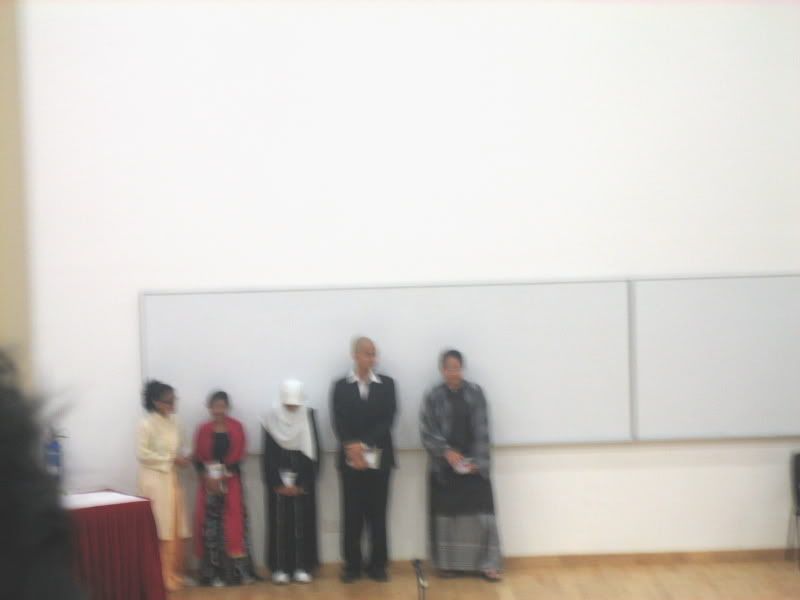 ...featuring my alter ego @ 5:34 PM
|
Saturday, April 08, 2006
my fetish for bags is just...paranormal. call me a bag-whore but I am easily aroused at the sight of beautiful bags.
and the bags need not be expensive or branded. as long as they can be styled for any occassions, suit my figure as well as my pocket, I will try to get them.
the most expensive I own is this sleek,
RED
(I have to emphasize on the colour because it is my ultimate favourite!), Louis Vuitton bag which came all the way from UK. actually it is my mom's la. but since I've been using it for more times than she does, that bag was officially given to me. hahaha.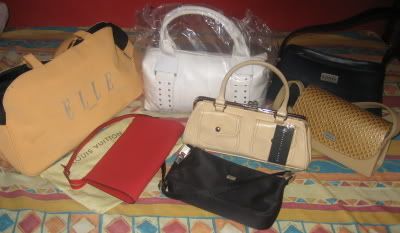 the bags with the tag or plastic attached to them are those I haven't worn before. haha.

oh by the way! my cousin just bought me the handbag I have been eyeing from Charles & Keith. (the white bag in the above picture.) so that makes it two handbags in 2 weeks. waaahhhh. I'm on cloud nine. I definitely wouldn't mind getting bags every year for my birthday. *hint hint*
below are the rest of my collection. realize that most of the bags are relatively big in size. the reason is that I always have to carry my big, fat wallet (doesn't necessarily contain big money though), handset, camera and make-up stuff whenever I head out.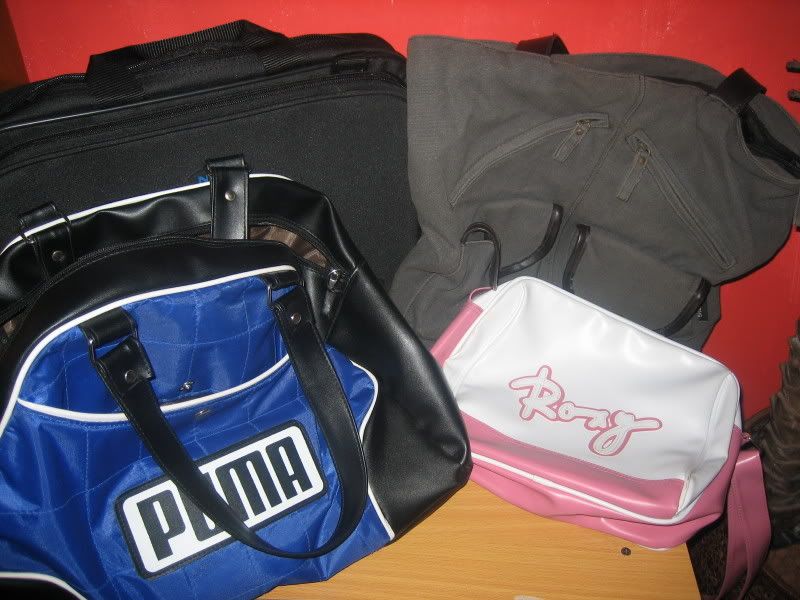 plastic or paper bags are some forms of bags too. haha. these are some which I industriously displayed.
in junction to that note, I was reading some magazines in the library today when I came across an article stating that your choice of the shape of the bag should be contrary to your body type. I don't know how valid that statement is but it meant to say that if you are slim, a round and slouchy bag will complement your figure. conversely if you are round, the rectangular or squared shape bags can give you a slim look.

I purchase bags just the way I purchase outfits. handbags have evolved into becoming a style statement for every woman, no?
...featuring my alter ego @ 11:19 PM
|
Tuesday, April 04, 2006
I hope I have not lost the mojo to blog now that I have emerged from my hibernation.

college life has been pretty fine. work is piling but I will survive.
I'm beginning to hate history. wait, I have always hated history. haven't been getting my historical facts right. all I do during history lectures/tutorials is ponder who, why, what and how things happen in Southeast Asia. nothing much actually goes into my head, really. damn. even the readings don't look tempting enough to read. maybe I got lucky when I did well in the prelims and 'O' levels. I was even contemplating of taking up geography but I may lack the basic theories. oh well oh well. it's too late now.
Faizal commented that I should post pictures on my blog so that it won't look too wordy. posting pictures is such a hassle and it takes time. call me a bum but anywaaayyy, since I find his cause to be worthy of attention, I shall post a picture now. haha.
...featuring my alter ego @ 11:32 PM
|